Assembly
---
Charge and Connect Battery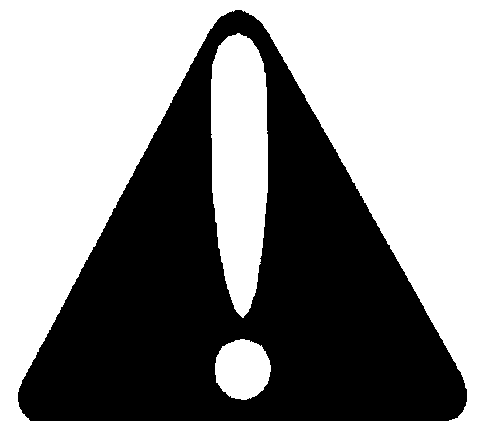 c CAUTION: Avoid injury! The battery produces a flammable and explosive gas. The battery may explode:

• Do not smoke or have open flame near battery.

• Wear eye protection and gloves.

• Never check battery charge by placing a metal object across the posts. Use a voltmeter or hydrometer.

• Do not jump start or charge a frozen battery. Warm battery to 16?C (60?F).
1. Remove and discard the red positive (+) protective cap from the positive (+) battery terminal.
• Battery is fully charged at 12.6 volts.
3. Connect positive (+) battery cable to battery.
4. Connect negative (–) battery cable.
5. Apply general purpose grease or silicone spray to terminal to help prevent corrosion.
6. Slide red cover over positive battery cable.
Install Seat
1. Remove nut and bolt holding foot plate down. Do not discard hardware. Raise foot plate with seat attached.
2. Remove and discard four bolts holding seat onto foot plate.
3. Lower foot plate and secure with nut and bolt.
Install Seat (Z445)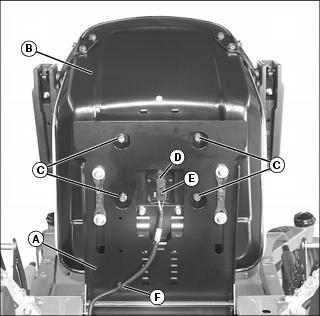 1. Raise seat platform (A), and install seat (B) onto platform. Secure with four supplied bolts (C).
2. Remove seat switch from harness.
3. Insert switch (D) in lower (square shaped) part of seat slot. Push switch all the way down into seat, compressing switch plunger against bottom of seat. Slide switch upward toward top of slot to snap into position.
4. Plug wire harness connector (E) into switch. Route harness on bottom of seat and secure harness retainer (F) into hole in seat platform.
Install Seat (Z465)
NOTE: Seat on Z465 is shipped with back of seat in a horizontal position for shipping only. Do not operate machine with seat in this horizontal position.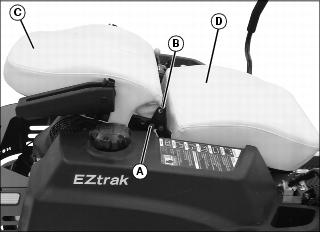 1. Remove two rear bolts (A) from seat bracket (B). Retain bolts, but discard plastic washers behind bolts.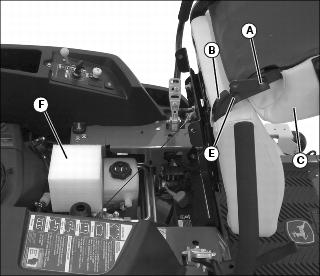 4. Install seat back (C) to the upright (vertical) position onto bracket (B). Secure with two bolts (A) just removed.
5. Tighten bolts (A) and check and tighten pivot bolts (E) to 24 N•m (18 lb-ft).
6. Remove and discard foam packaging block (F) from under seat.
Check Tire Pressure
Check tire pressure. (See Checking Tire Pressure in the SERVICE MISCELLANEOUS section.)
Install and Level Mower Deck (Z465)
Install and level mower deck. (See Installing Mower (62 Inch Mower) in the SERVICE MOWER Section and Adjusting Mower Level in the OPERATING Section.)
Adjust Mower Deck Level (42, 48 and 54 Mower)
Adjust mower deck level. (See Adjusting Mower Deck Level in the OPERATING section.)
Check Engine Oil Level
Check engine oil level. (See Checking Engine Oil Level in the SERVICE ENGINE section.)
Check Machine Safety System
Perform safety system check to make sure the electronic safety interlock circuit is functioning properly. Perform all tests. (See Testing Safety System in the OPERATING section.)